Our homes are unique in many ways and can be completely customized to fit your surroundings and needs. We have many options of materials and wall systems to choose from.
Submit your own floor plan or design
We will quote for any one of our wall systems including our new "3-Lam Phoenix Energy Wall System" designed specially to meet Washington States Energy codes while still having the interior look of a full Cedar cabin!
Build Your Custom Home With Ease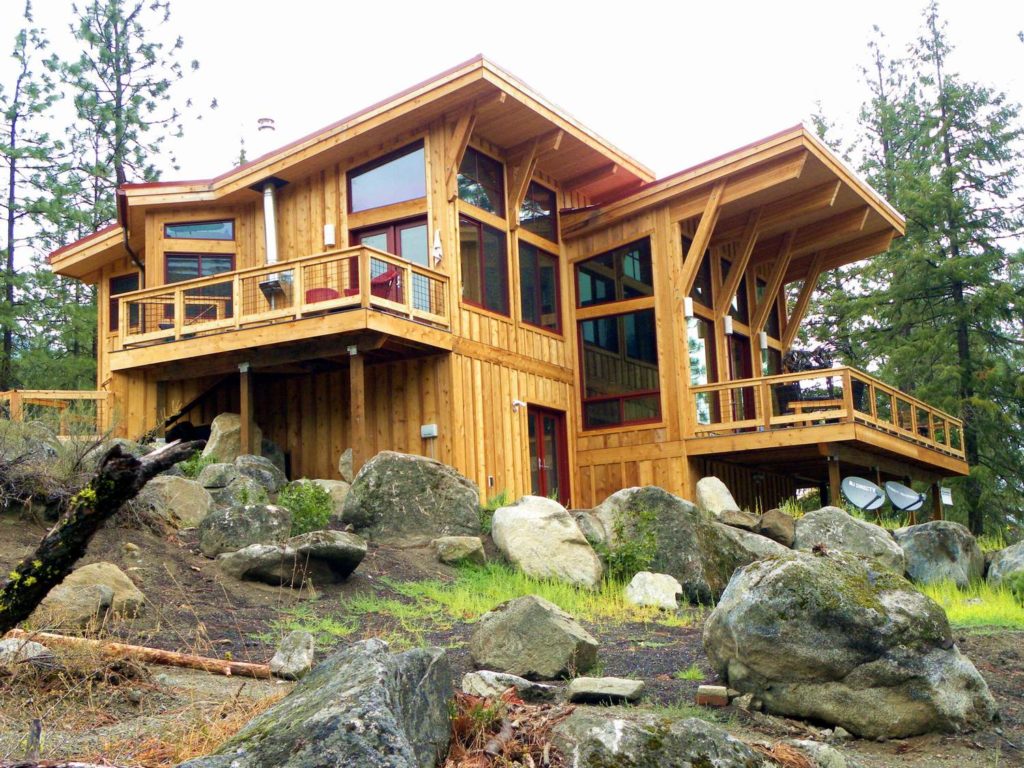 Enjoy The Beauty of a Cedar Home
Thank you for your interest in our Modern yet classic Cedar Homes. Our home packages are unique in the log home industry, incorporating several different wall system options to meet clients' expectations, budget, and energy requirements for your area. Our Laminated timbers, and energy efficient wall systems leave all of the worry and maintenance out of the picture. The laminating process eliminates much of the core moisture and allows for fast wall assembly – without the excessive settling that can happen in traditional log homes. Incorporating a Thermal break into our Laminated wall systems has opened new doors for everyone!
Our timber walls require only 1″ of space above doors and windows (just like a conventionally-framed home). A handcrafted log home can require anywhere from 6-8″ of space above doors and windows – to allow for settling. Our construction system requires no adjustments for seasonal expansion and contraction. With our laminated wood wall system, our customers enjoy all the beauty of natural wood without the hassles!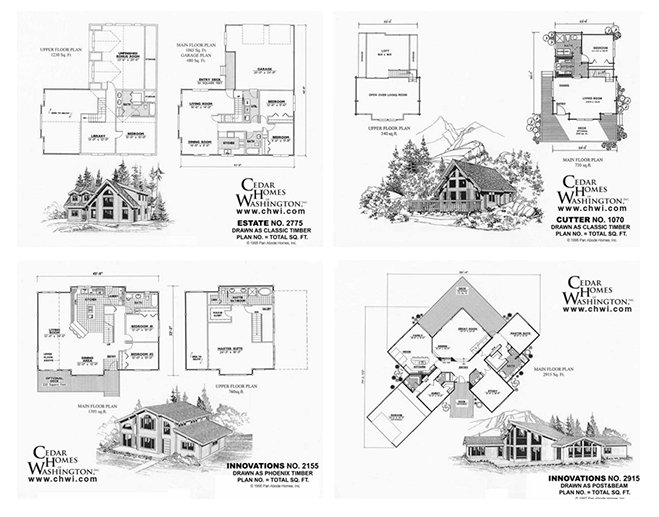 Wide selection of floor plans
The possibilities are endless